Captain Veggie is coming to town
Captain Veggie is coming to town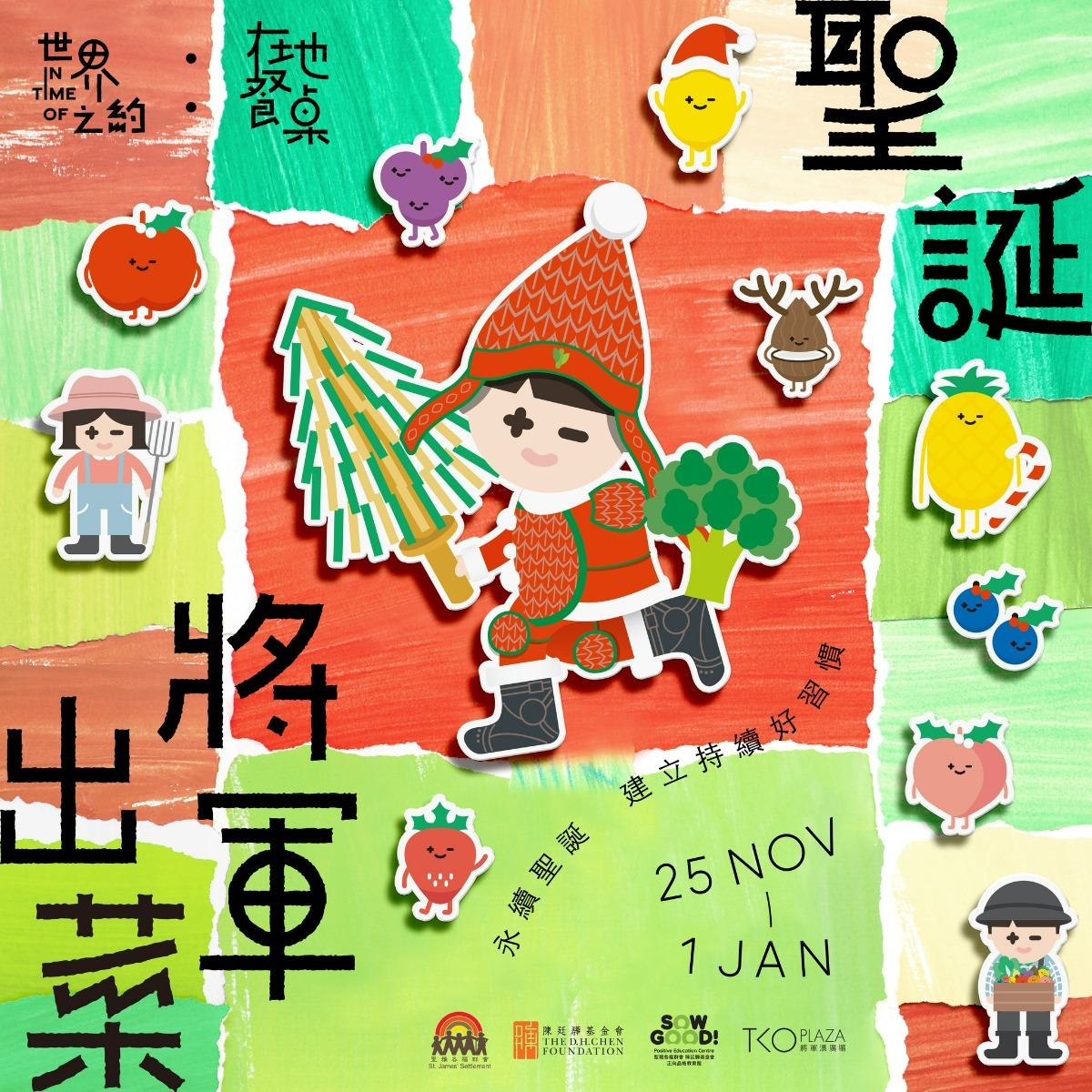 Ho Ho Ho! Captain Veggie will be stationed at TKO Plaza to greet and bring presents to well-behaved children this Christmas. Come visit him and he will show us how to develop good habits on recycling, consuming seasonal food, and a positive personality through the gigantic, on-site Veggie Boardgame. Through this game, we could learn the beauty and wisdom behind the 24 solar terms of the Chinese calendar.
The Christmassy atmosphere is further enhanced by the unconventional Christmas tree that are made of upcycled bamboo. Get into the festive spirit with us as there is also a pop-up green market where you could support sustainable consumption.
Come celebrate Christmas in a fun, educational, and low-carbon way with us!
Location: Atrium, 1/F @tkoplaza, 1 Tong Tak St, Tseung Kwan O
Date: 25 Nov 2022 – 1 Jan 2023
Time: 11am – 8pm